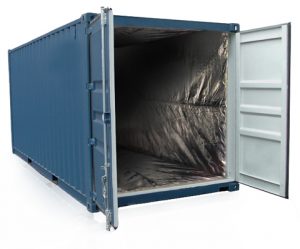 Thermal Packaging Solutions Insulated Shipping Container Liner Kits are the most cost effective method of protecting goods whilst in storage as they are designed to significantly reduce the risk of  condensation – View more detail on this below. 
They can also be used to protect perishable goods such as food, drinks and pharmaceutical products that require an ambient temperature during the cold chain transportation process.
As the manufacturer, we can guarantee you will not purchase these kits for less elsewhere. 
Do you require an Insulated Liner for a Container of a size that is not mentioned below? We can create it, just press HERE input the details and we will be back in touch with your bespoke quote.
Read More »