The Container industries standard condensation treatment, Grafotherm, is commonly applied to the inside of Containers, to prevent condensation – however storage companies are realising that there is an 𝒆𝒂𝒔𝒊𝒆𝒓, 𝒔𝒖𝒑𝒆𝒓𝒊𝒐𝒓 𝒂𝒍𝒕𝒆𝒓𝒏𝒂𝒕𝒊𝒗𝒆 to spray foam, that is cost effective and requires no drying time…
𝚃𝚑𝚎𝚛𝚖𝚊𝙿𝚊𝚌𝚔 𝚄𝚕𝚝𝚛𝚊 𝙳𝚘𝚞𝚋𝚕𝚎 𝙲𝚘𝚗𝚝𝚊𝚒𝚗𝚎𝚛 𝙻𝚒𝚗𝚎𝚛 𝙺𝚒𝚝𝚜
𝑱𝒐𝒏 𝑾𝒚𝒍𝒆𝒔, CEO of Stop and Store Ltd switched, he explains:
"We started using the insulation kits from Thermal Packaging Solutions earlier this year, to insulate both our shipping containers and other external storage units. We were looking for an alternative to spray foaming the units. We found the system to be 𝑺𝒊𝒎𝒑𝒍𝒆 𝒕𝒐 𝑰𝒏𝒔𝒕𝒂𝒍𝒍 and 𝑽𝒆𝒓𝒚 𝑪𝒐𝒔𝒕 𝑬𝒇𝒇𝒆𝒄𝒕𝒊𝒗𝒆.  The 𝑰𝒏𝒔𝒖𝒍𝒂𝒕𝒊𝒐𝒏 𝑸𝒖𝒂𝒍𝒊𝒕𝒚 𝒊𝒔 𝑬𝒙𝒄𝒆𝒍𝒍𝒆𝒏𝒕 and is now our 𝑷𝒓𝒆𝒇𝒆𝒓𝒓𝒆𝒅 𝑰𝒏𝒔𝒖𝒍𝒂𝒕𝒊𝒐𝒏 𝑴𝒆𝒕𝒉𝒐𝒅 for our storage business."
𝚆𝚑𝚢 𝚒𝚜 𝙵𝚘𝚒𝚕 𝙸𝚗𝚜𝚞𝚕𝚊𝚝𝚒𝚘𝚗, 𝚋𝚎𝚝𝚝𝚎𝚛 𝚝𝚑𝚊𝚗 𝙶𝚛𝚊𝚏𝚘 𝚃𝚑𝚎𝚛𝚖?
Cost Effective
Order before 12pm for Next Working Day Delivery
No drying time!
Designed to Insulate – as well as Prevent Moisture Build up
Install in under 1 hour
No protective Equipment or Clothing Required
Material is only 4mm thick, yet equivalent to 25mm of Polystyrene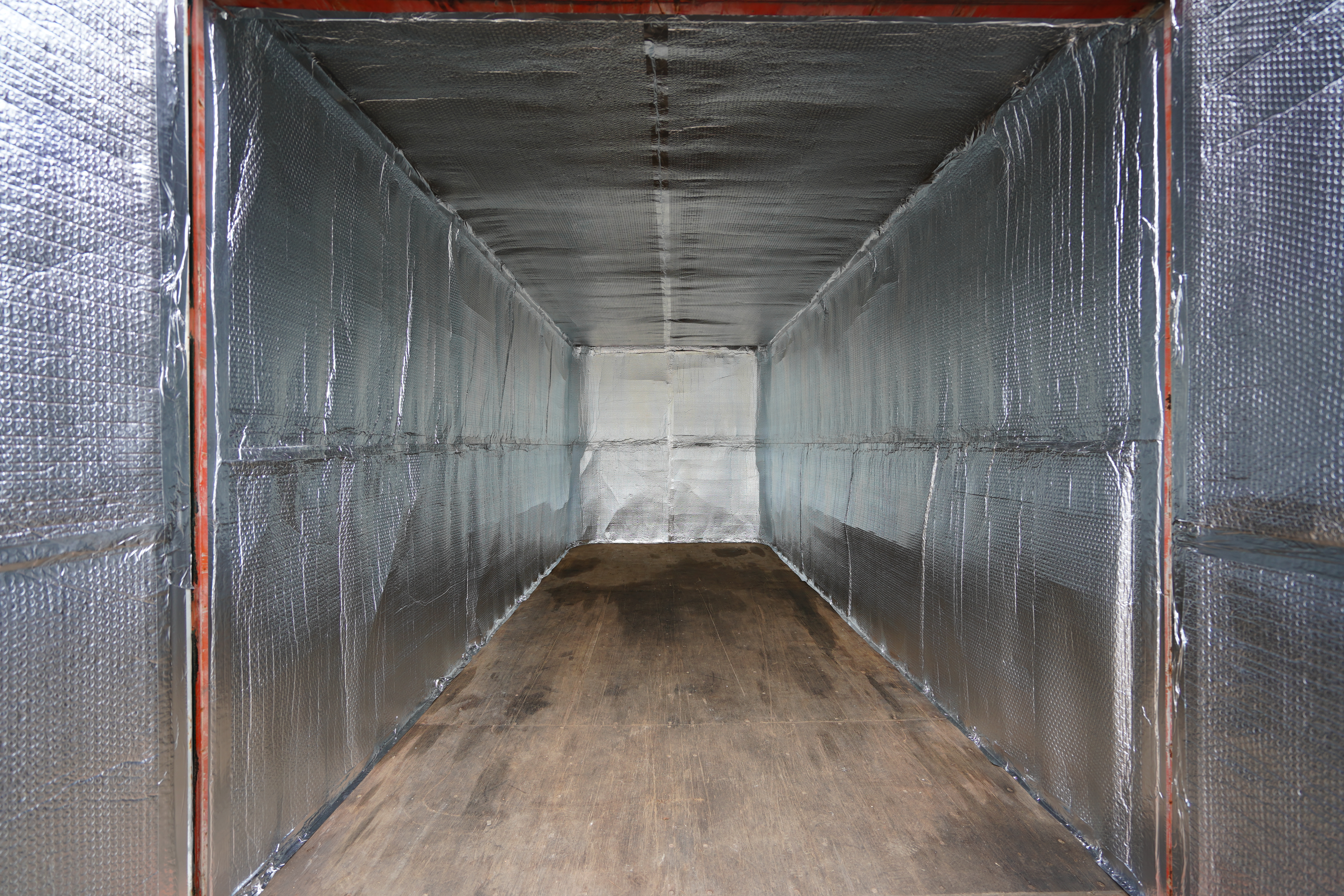 If you would like to transition to Foil Insulation, or trial this (like many in the trade already have) – just get in touch.
Find out more about our kits here: https://tpsolutions.eu/product/insulated-shipping-container-liners/
Email us: sales@tpsolutions.eu